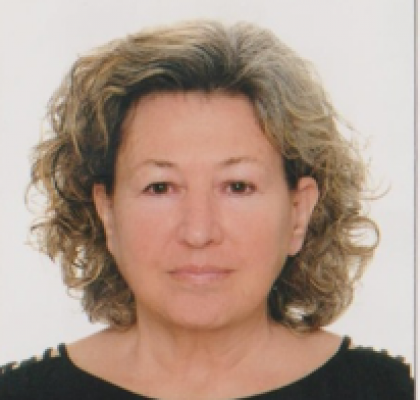 Department of Public Health
Name-Surname: Şanda Çalı
Foreign Languages : English
EDUCATION
Bachelor: Ankara University, Faculty of Medicine, 1974
Medical Specialisation: Hacettepe University, Faculty of Medicine, Department of Public Health, 1978
EMPLOYMENT INFORMATION
Current Position: Teaching Staff
Title: Full Professor
Department: Public Health
Other Administrative Positions:
Department Head, Near East University, Faculty of Medicine, Department of Public Health
Sixth Year Coordinator, Near East University, Faculty of Medicine
Member, Near East University Scientific Research Ethics Evaluation Board
Department Head and Programme Coordinator, Near East University Graduate School of Health Sciences, Occupational Health and Safety Masters Programme (with thesis)
ACADEMİC/ PROFESSIONAL EXPERIENCE
Prof. Dr. Cali was raised in Turkey. After graduating from TED Ankara College, she
obtained her medical degree at the University of Ankara, Faculty of Medicine in 1974 and completed her public health specialisation in 1978 at Hacettepe University Faculty of       Medicine. She received associate professor and professor titles in 1984 and 1992 respectively. Prof. Dr. Cali worked at Hacettepe, Ege, Akdeniz and Marmara  Universities. She has been working at Near East University School of Medicine since 2014.  Her studies include various        subjects of public health and, specifically women's health, family planning, occupational health medical education and epidemiology.