Report: The Global Health International Congress
Name:  Amin Alasfar
Dear Prof. Dr Gamze MOCAN,
As per your request,
My name is Amin Alasfar. A 5th-year medical student at Near East University, Northern Cyprus. I have been an active member and serving medical students in Northern Cyprus for the past 2 years through my work in the Medical Students' Association of Northern Cyprus (MSANC)
On the 12 of November 2020, I was invited by the Global Health International Congress organizing team to present the following topic "the consequences of conflicts and its' impact on the health care system" as the National Officer on Human Rights & Peace at MSANC.
Establishment of the Global Health International Congress:
"Many students and professionals from 12 different nationalities got together to organize a unique event that talked about global health. It's known that the global political, economic and social scenario and the actions of international actors directly influence the health of populations. However, this new scenario is not so obvious to professionals. For this reason, it is necessary to create spaces in which this theme is widely discussed and different views on reality are exposed. With this purpose, the project of the "1st Global Health – International Congress" was born, in which renowned speakers from around the world contributed to the formation of professionals better prepared to deal with conflicts, hunger, migration, epidemics, climate change, besides understanding how international cooperation can be an important tool in overcoming public health challenges."
The reasons that encouraged me to participate in this conference is to shed light on the suffering of vulnerable groups affected by wars and conflicts, as well as the devastation of the health care system and the increase in violence against its workers, including doctors and nurses. My participation in such a global event didn't just give me a golden opportunity to represent myself and my medical association but also to represent my university, Near East University, in front of medical students all over the world, doctors, and professors who participated in this event, and to convey that our educational system at the university includes all aspects related to medicine and health care.
On the 22nd of November, I had the honor to present my topic at the start of a 4 hour-long event.
Followed by my segment, Dr.Mohammad A. Abu Mughiaseeb – Deputy medical coordinator for MSF France for Palestine, and
Dr.Liliana Mesquita – Anesthesiologist at HBDF at the children's hospital of Brasilia and member of MSF (12 humanitarian missions) each presented their topic and ending with an interactive Q&A.
The event took place for 4 days, from 21.22 .28 to 29 of November 2020 by Doity live platform.
Partners for this event:
ABRASCO – Brazilian Association of Collective Health – Brazil
Unibh – University Centre of Belo Horizonte – Brazil
MSANC – Medical Students' Association of Northern Cyprus
AMBOSS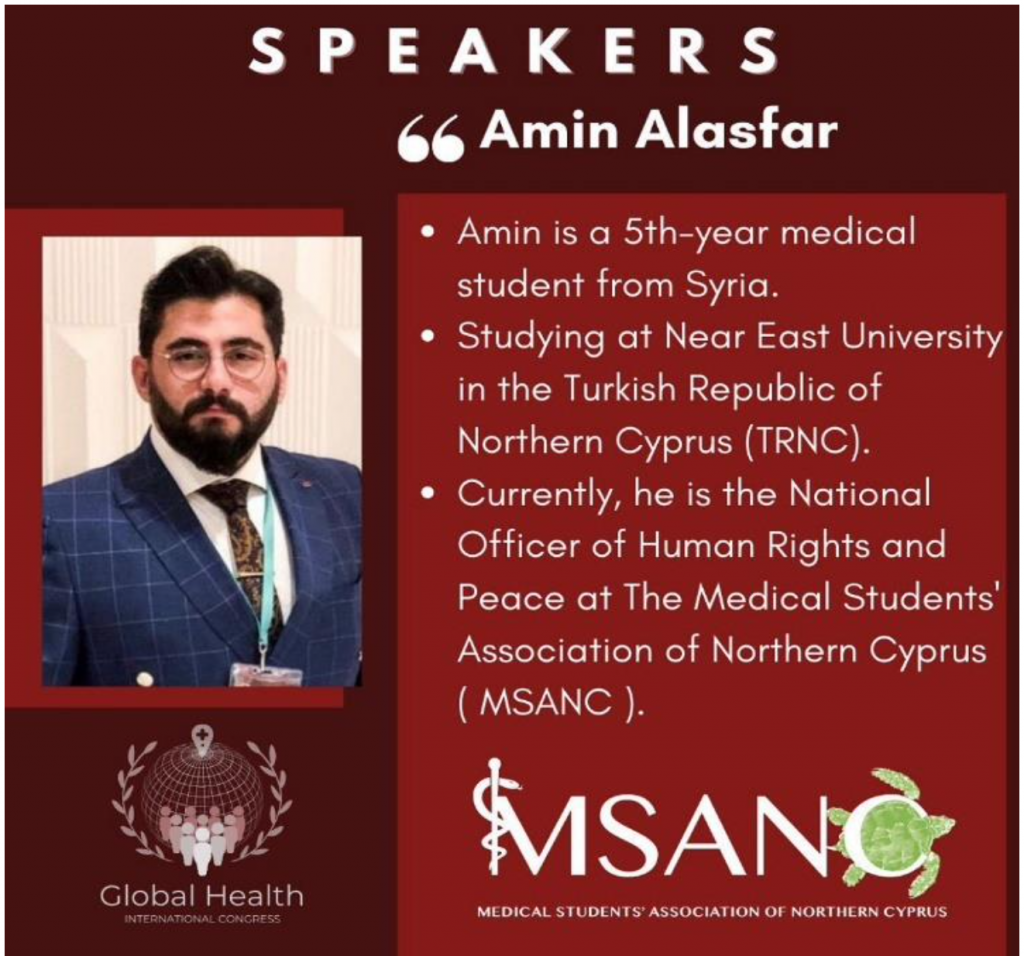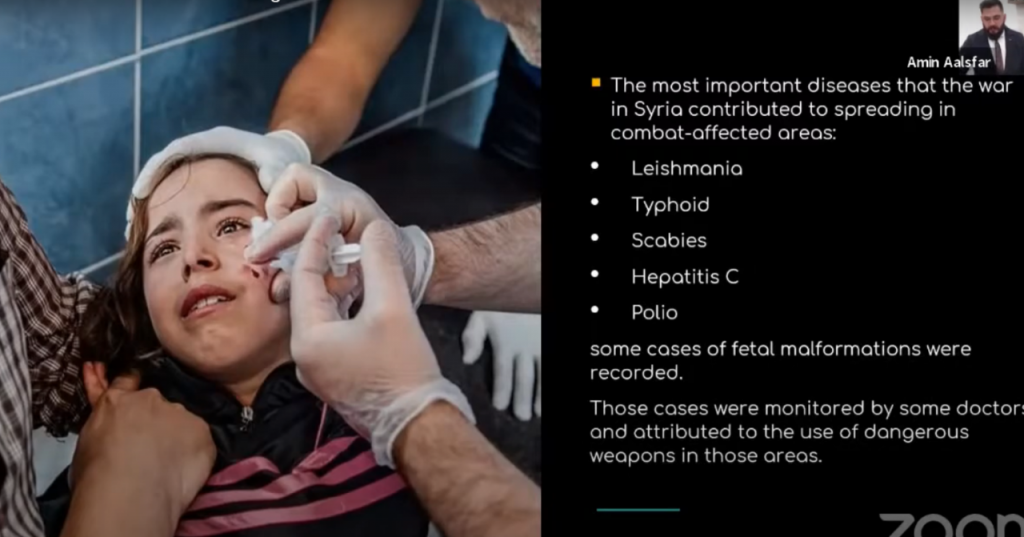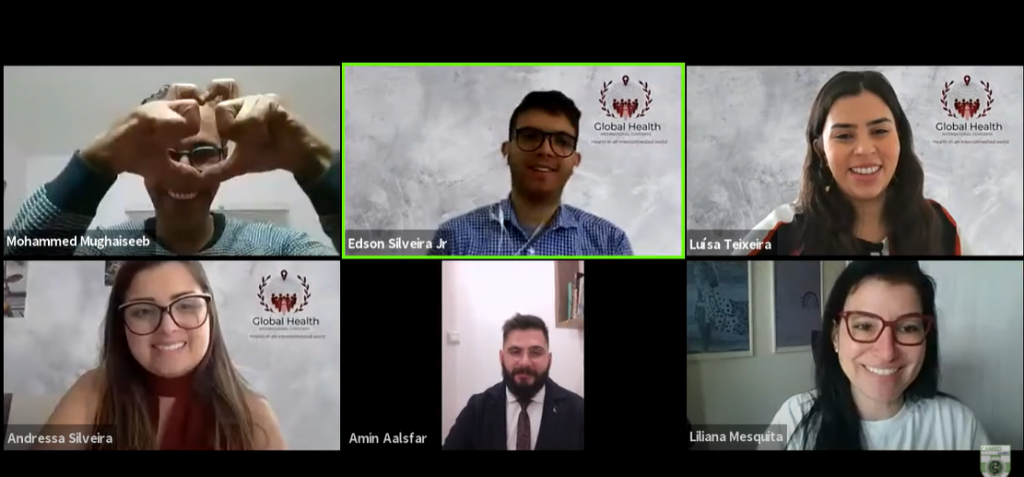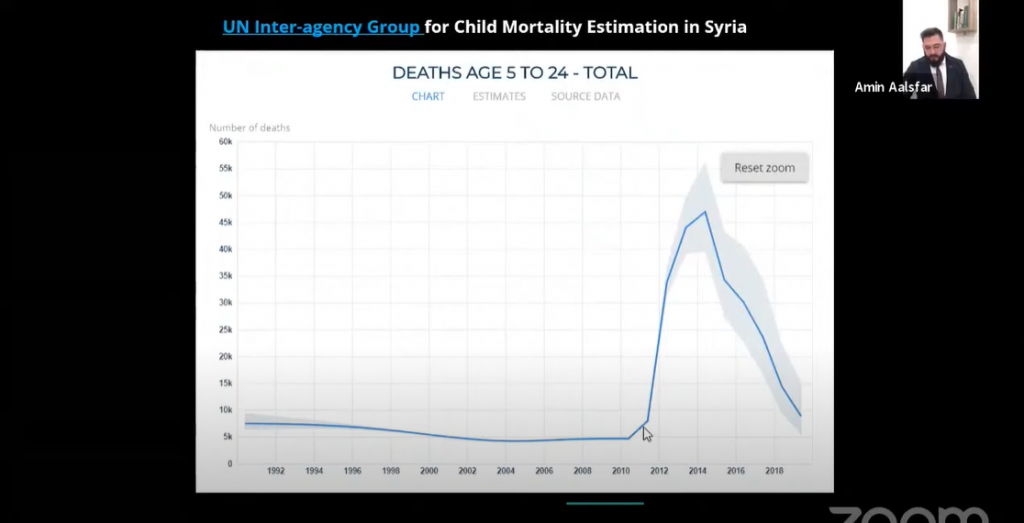 Link to YouTube videos records of the event: https://www.youtube.com/watch?v=zYDVE_ifcBY&t=2796s
Link to their site:
https://sites.google.com/view/globalhealthitl/home?authuser=0
Contact Amin: